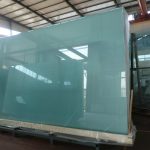 Glass cut to size Perth & Mirrors cut to size Perth
Glass cut to size Perth, WA. Mirrors cut to size Perth, WA.
Buy glass in Perth.
Buy mirrors in Perth.
If you need any glass for your DIY projects we will happily cut the glass to your specifications.
We stock a wide range of glass that includes,
2mm picture frame glass.
3mm clear glass.
4mm clear glass.
5mm clear glass.
6.38mm clear laminated safety glass.
6mm mirror.
4mm safety back mirror.
We also have a wide range of patterned and coloured glass in stock.
We can supply any glass for any purpose including toughened glass, low e glass, painted glass, double glazed units and more.
Delivery is available starting at $22.00.
You are also welcome to bring your window or door frames for us to do repairs on in our factory.
Please always call before visiting our glass & mirror shop to make sure someone will be there to help you.