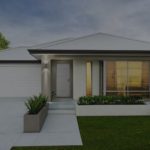 Residential Glass Repairs
Residential glass repairs and glass replacement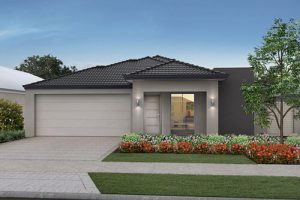 We carry or stock all the common types of glass used in homes with us which enables us to carry out nearly all window glass repairs and door glass repairs immediately.
If we can not fix your glass immediately we will secure your broken glass to make it safe for you, your family and anyone else who will be around where the broken glass is.
We also clean up and take away all the broken glass.
After we replace glass in your home we clean the newly installed glass and it is like you never had broken glass at all.
When we attend your home we are very careful to be very respectful to you and your home.
We are experts in glass repairs and a lot of times can attend your home in under a hour or 2.
We also replace glass in bathrooms to broken shower screens and bathroom windows.
We carry the common types of bathroom glass for immediate repairs.
Please call us anytime day or night.
Aluminium framed doors and windows
Most modern day residential homes and some commercial premises are fitted with aluminium sliding windows and doors.
They come in a variety of colours and sizes and have been a popular choice among builders and home owners for many years.
Aluminium sliding windows offer a excellent combination of style, function and value for money. and can also give you excellent ventilation.
Besides sliding windows there are a number of different styles that are incorporated into our homes here in Perth, Western Australia including awning windows which are hinged from the top of the frame and open out allowing ventilation even in rainy conditions.
Casement windows are similar in appearance but instead of being hinged from the top they are hinged from the side.
Among the several different types of windows there is a equally similar amount of aluminium door variations.
The most popular is the sliding patio door with other popular styles such as french doors, bi-fold doors and Alfresco doors.
Our company is able to repair the glass to any aluminium door or window.
Timber framed windows and doors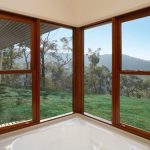 In Perth most older homes and a number of newly built homes have timber windows and doors.
some people prefer the look and feel of real timber windows and doors. Wooden windows and doors have a charm and character that will last forever.
A window consists of an outer frame that goes into a wall, and a sash that goes into the outer frame that holds the glass.
The style of the window refers to how the sash operates or opens within the outer frame. these types include double hung, awning, casement, and sliding timber windows.
The time taken to replace broken glass in these windows will differ depending on what style of window you have.
Fixed panel timber window and door glass are often held into place using a timber bead which is nailed into the frame along with a silicone adhesive to prevent leakage and the glass rattling in the frame.
With opening sash windows, casement, double hung windows the glass is held in place with putty and diamond point sprigs which are sunken into the wood to hold the glass in and then finished off with a face putty. Wood putty only comes in two colors which are white and brown the appropriate putty is used depending on what timber type your home has.
Glass Perth is able to replace the glass in all timber windows and timber doors.