Glass Table Tops Perth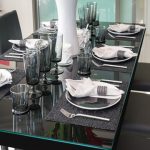 Never have to worry about scratching your tables again!
Protect your tables and make them easy to clean by adding a glass table top using clear glass, black tinted glass, frosted glass, painted glass and more.
Toughened glass at a minimum thickness of 4mm is recommend for most glass table tops.
Besides being 4 times stronger than normal glass, toughened glass is a lot safer, what makes toughened glass safer is the way it breaks in little pieces when it is broken.
Because table tops need to be moved and turned over to be cleaned this takes out the danger of you being hurt badly when you are moving or cleaning your glass table top.
Edge types
Flat polished edge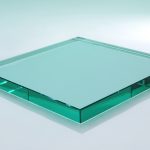 The most popular and cost effective edge is the flat polish.
Beveled edge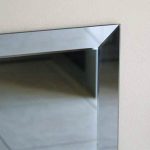 Beveled edges look great but are very expensive.