Window Repairs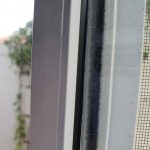 Windows often need repairing.
After years of use the wheels on sliding windows and sliding doors get worn out or break which makes the windows hard to open, when the window is difficult to open it often leads to the side of the window being pulled of the rubber seal leaving the glass exposed.
Glass Perth are able to replace broken parts on windows and doors including wheels, rollers, handles, corner stakes, winders and more.
Another thing that often needs attention is vinyl seals on windows that deteriorate and shrink due to the hot sun after years of exposure. We can replace the outer seals.
We are also able to replace worn out tracks to sliding doors to make them work like they should.