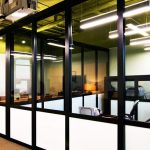 Office partition glass repairs Perth
office partition glass door and window glass repair and glass replacement
Glass office partitions are very common in businesses in Perth and Australia.
Glass office partitions come in several different styles and frame types including timber and aluminium.
Glass breakage is a high possibility when furniture and machines are being moved in around your office.
A fast glass replacement is essential especially when there is a large number of personal who work in and around your business.
Glass Perth can assure you that any glass repair you may need will be completed in a very timely manner.