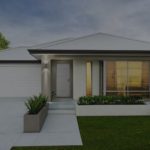 Home Glass Replacement Perth
Glass Perth. glass repairs Perth and glass replacement Perth, WA. For all house windows and doors for all suburbs in the Perth metro area.
Our glass replacement service operates 24 hours a day 7 days a week.
We carry most glass to fix most house windows and doors immediately.
If we can not fix your glass immediately we will secure your broken glass to make it safe for you, your family and anyone else who will be around where the broken glass was.
We also clean up and take away all the broken glass.
After we replace glass in your home we clean the newly installed glass and it is like you never had broken glass at all.
When we attend your home we are very careful to be very respectful to you and your home.
We are experts in glass repairs and a lot of times can have your broken glass replaced in under 1 Hour.
We also replace glass in bathrooms to broken shower screens and bathroom windows.
We carry the common types of bathroom glass for immediate repairs.
For glass replacement Perth, please call us anytime day or night.
We replace glass to timber windows and doors.